THE M LITE Trimmer
STAY AHEAD OF THE CURVE
The M Lite Tabletop Trimmer is built for craft cultivators that prioritize the quality of their end product. Capable of trimming over 9 pounds of dried flower an hour without sacrificing your flower's character, shape, or potency, the M Lite strikes the perfect balance between size, throughput, and price.
GreenBroz' patented blade technology gently removes sugar leaves from buds without damaging trichomes or over trimming your flower.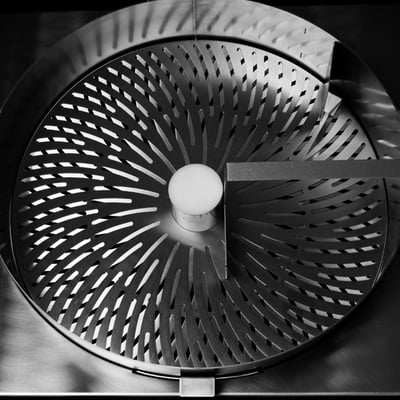 The M Lite's construction prevents microbial growth, minimizes cleaning time, and ensures the machine meets GMP standard regulations.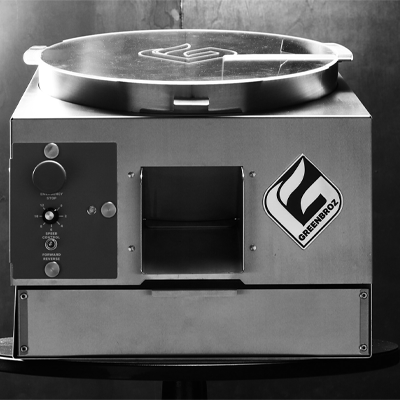 Customizable control lets you dial in your trim speed to accommodate any strain type or end-product specifications.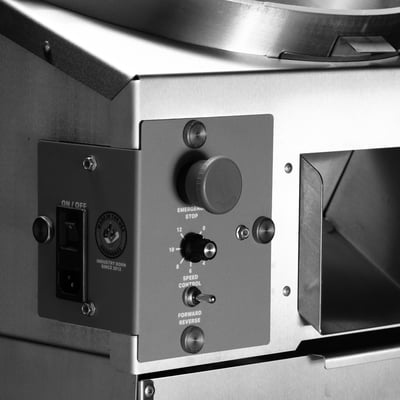 KEEP YOUR EYE ON THE BUD
The M Lite's top-loading configuration gives you complete control over the finish of your flower. Unlike tunnel trimmers, you never lose sight of your buds during the trimming process, so you can see when your product hits your preferred level of trim.
EASY TO CLEAN
All stainless steel construction, IP65 washdown motor, and detachable electronics enable the M Lite to be broken down for cleaning faster than any other model in its class. Light cleanings take less than 10 minutes and full breakdown heavy cleanings can be completed in under an hour.
REMOVABLE TRIM TRAY
Trim comes out the M Lite ready for extraction. Using a dry sift extractor (like our Alchemist 215), you'll be able to further pad your profit margins by creating kief to be sold as is or to be further refined into rosin.
Trim Rate: 1+ Pounds Per Hour*
Construction: Surgical Stainless Steel, Food-Grade Stainless Steel, HDPE
Dimensions: Approx. 19in x 18 in x 23in
Analog Controls
Variable Speed Control
Adjustable Front Shelf
Whisper Quiet Motor
Made in the USA
Forward / Reverse Direction Control
Adjustable Timer
Weight: 67 Lbs (including stand)
Emergency Stop Button
Heavy Duty Stainless Steel Stand
Three-Year Manufacturer's Warranty
Power: 110VAC, 60Hz 3A 330W (US)
Power: 220VAC, 50Hz 1.5A 330W (International)
*All GreenBroz machines can be made compatible with international power requirements.
 * Per-hour trim will vary based on strain, product preparation, and desired level of trim. You can expect to see your hourly rate increase as your operation learns how to best implement the Model M in your post-harvest process.